If somebody says to you "I've got good news and bad news" it's perfectly understandable to brace yourself for the bad news, regardless of their claim that it will be accompanied by good news. I mean, let's face it, if the bad news wasn't really all that bad, they wouldn't need to give you good news to wash it down…
Right?
Well, I hate to do this to you, but…
I've got some good news and I've got some bad news.
Now – before you brace yourself too much, let me say this in my defense, my bad news is offset by several pieces of good news.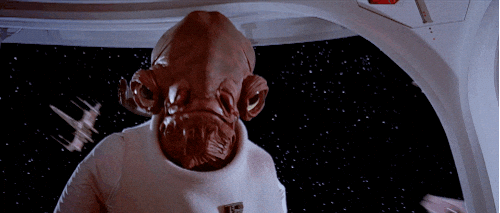 I know…it still sounds like a trap, but I'm hoping it won't be as bad as all that.
So let's rip the band off right away and get to the bad news…
As you may know, I've been working on my tenth novel, 24 Minutes, for a while now.
The goal was to have it released in the beginning of December.
Here it comes – brace yourself.
The release of 24 Minutes will be delayed, possibly by several weeks.
Believe me, I wish I didn't have to make this announcement, but in the past six months my writing time often had to be put on the back burner (beginning with two months without the use of my right arm back in April).
Oh, and I almost forgot…another piece of bad news for some of you, 24 Minutes has no Ike.
I know – blasphemy!
Lemme 'splain…
24 Minutes is a complete departure from my previous works. There's no tongue-in-cheek caper threatening to rob Flagler Beach's tourists of their peaceful piece of Nirvana, which means there's no need for Ike to save the day.
In fact, in 24 Minutes there is no hero to save the day, per se. It's a story dealing with a very intense situation we hear about all too often these days – but that's all I'm going to say about that.
So, now for all that good news I promised;
First, according to my awesome group of beta readers, 24 Minutes is my best work yet.
One reader said – "It was a little bit breathtaking for me. It's a chunk of blatant reality playing out. It's powerful. The reader can feel the passion that went into writing it."
Needless to say, that was extremely flattering, and also a bit of a relief, because the entire time I've been working on it I've wondered if I was making a mistake by veering away from my bread and butter, Ike. That being said, hopefully it will be worth the wait for you.
That's all well and good, but No Ike?
I know – it just doesn't seem fair, which brings me to more "good news"…
I already have the "what if" idea for my next Ike story, so I'll be getting to work on that as soon as 24 Minutes is released. My goal will be to have that released during the summer of 2018.
Still not enough good news? Well, try this on for size…
Ike, being the iconic hero he is, has found his way into a book I didn't write!
That's right – Ike will be gracing the pages of the soon-to-be-released action novel Blood Dawn, by California author Chris DiBella.
Blood Dawn is DiBella's third novel and is scheduled for release on December 14th.
Check out this synopsis:
Four Russian submariners wash up on a Florida Beach in 1989, seemingly the survivors of a sunken vessel. The reason for their being in such close proximity to the American shoreline soon becomes evident, as an elderly couple overhears a conversation that leads them to believe there's much more to the story than just a malfunction at sea. For over thirty years, the fabricated account of the soldiers' tale remains a mystery. Sean Mercer and his partner, Pat Vigil, are in Colorado conducting research at Rocky Flats when they inadvertently stumble upon a massive tunnel system lying beneath an old nuclear facility. The discovery leads to questions about an unsolved mystery from decades earlier, but finding the answers they seek could lead them down a path from which they might not return. Upon ascertaining information about a Russian plot to smuggle a nuclear bomb into the United States, Mercer realizes there may be a link to the current conspiracy and the discovery about the past. The race is on to find the nuclear weapon and bring the madman responsible for the threat to justice, but will time run out before he and his partner can thwart the attempt to detonate a nuclear weapon on U.S. soil? Blood Dawn is the third installment in the NESA Files series featuring Sean Mercer and the rest of the NESA team.
Fair is fair, Mercer and Vigil were featured in my short story Jungle Boogie, part of the anthology Path of a Bullet. As for the specifics of how Ike fits in to Blood Dawn, well – you'll have to read it to find out, but, if you like Ike, I think it will be worth your time.
For more information on Chris, and Blood Dawn – go to www.chrisdibella.com.
Finally, I won't say this fits into the category of good news, but it's certainly kind of cool…in Blood Dawn there is a character named Tim Baker. (Undoubtedly a suave, sophisticated, James Bond type whose feathers are never ruffled, even while he's saving the world.)And, from what I've been told, he's not just a throw-away character, he has a fairly significant part in the story.
So there you have it. I really don't like sharing bad news of any kind, but hopefully this batch came with enough good news to offset it.
Stay tuned for further updates on the release of 24 Minutes…
As always, thank you for reading